As an amazon seller or operator, you are no stranger to the topic of Facebook advertising. You've probably heard about Facebook ads that burn money but don't make money, or you've heard about how much traffic you need to make balanced budget.
Using Facebook ads correctly, is the key to boost your Amazon's ranking, review and sales.
There are 3 ways where Amazon sellers can boost sales through Facebook ads in 2019.
1. The value of Facebook ads
Facebook had 2.41 billion active users in the second quarter of 2019.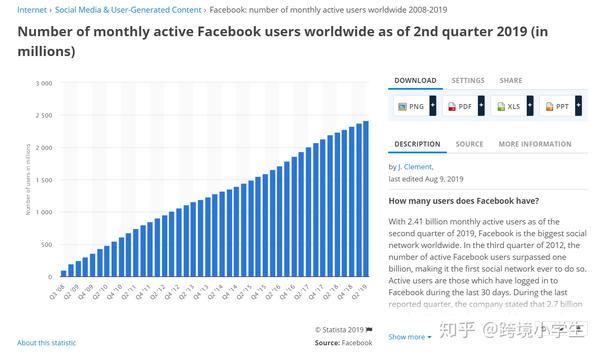 There is no doubt that Facebook is the largest social networking platform in the world today. Based on massive user data, Facebook's advertising system can help advertisers achieve operational goals very efficiently.
So what can Facebook ads help us achieve as Amazon sellers?
first, Increase in sales
The most direct benefit of sales promotion is that it can improve Listing Ranking in a short time as well as its conversion. Especially during the promotion of new products, it can help us to achieve the target promotion effect better.
Second, Customer Data. The most painful thing for Amazon sellers is that they can't precipitate customer data. The cost of finding a new customer is six times the cost of maintaining an old customer. Then through Facebook advertising, we can easily get customer email and other contact information. And we can also leverage Facebook advertising to a greater extent by accumulating customer information and bringing greater revenue.
Third, Get Review
Access to Review is the top priority of every Amazon seller. After getting contact information from customers through Facebook, there is much more room to operate on reminder email than before.
2, Preparation before Posting Facebook ads
1), Optimize product listing and advertising in the site
Optimize listing of products prepared for Facebook advertising promotion, and complete relevant seo work;
Confirm that good enough photos have been taken for the product;
Confirm the optimization of the station advertisements
2), Create a Landing page
Let consumers make purchases or other actions directly on Landing pages.When a Facebook AD is placed, if it links directly to the product's amazon page, consumers are likely to see a competing product at a lower price and lose customers.
3), Placing promotional information
Add promotion code to make it easy for consumers to get discount codes
3, Advance the Facebook AD audience
After completing the above steps, Facebook advertisement runs and accumulates certain customer data, which can increase the audience number of our products and increase sales through similar audiences.Based on Facebook ads with similar audiences, I calculated from my existing products that the customer acquisition cost per order was one third of the original customer acquisition cost.Therefore, similar audiences are excellent resources in terms of function, efficiency and promotion cost. What is similar audiences?A similar audience is a new group of people who are already interested in the business you're promoting and who are similar to your existing premium customers.The important thing to note here is that you have to build a similar audience by building a source audience before you can create a similar audience.